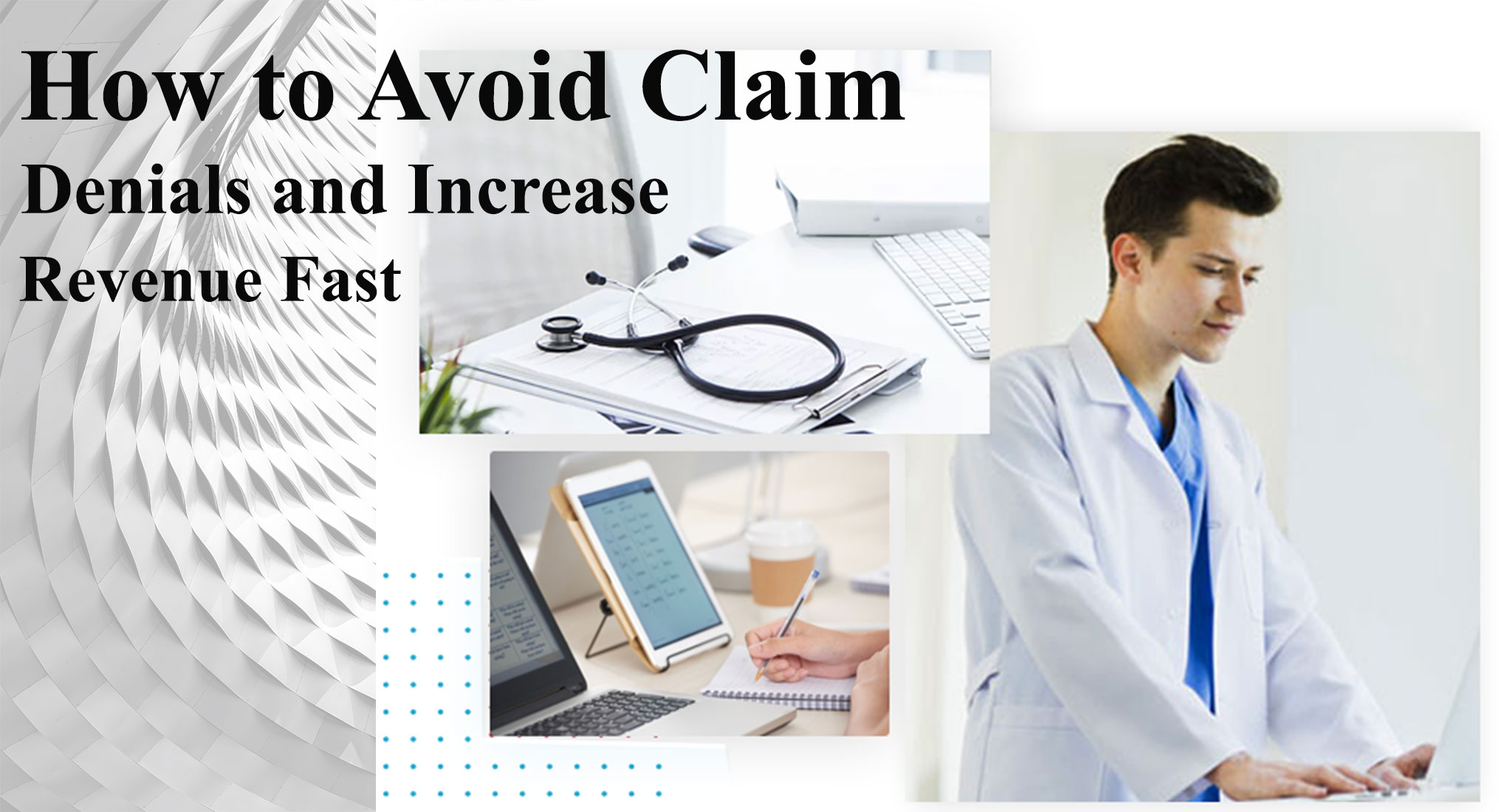 How to Avoid Medical Claim Denials and Increase Revenue Fast?
In any medical role, insurance denials can be unexceptionally found. Inadequate handling of insurance denials impacts the billing team as in whole. In 2022, new ways to avoid claim denials and postpone payments are continuously surfaced by insurance payers. It should not as a surprise that the medical claim denials are raising high for both physicians and hospitals. Such rises have led to facing challenges on how to avoid medical claim denials and increase revenue fast, as the claim denials have run into billions of dollars.
Wage inflations, high costs, decreased rate of providing patient care, and the uncertainty caused by Covid-19 pressurized healthcare organizations to the core. The evolvement of these processes harnessed internal processes to be placed in a manner that minimizes claim denials and maximizes revenue faster. If you want to restrict medical violations, proper knowledge to avoid claim denials and increase revenue must be attained first. To combat medical claim denials, some practices must be informed to the healthcare departments:
Act When and Where Required
A validation process needs to be followed for correcting the insurance claim denials, that too within a week duration. That's why planning an objective to track claims ensures the desired workflow in an established organization.
Organize an Efficient Team
When you establish a team, it requires the identification of available resources. Checking departments will help in expertizing the solutions at the required place and report developments, which will result in the settling of benchmarks, and tracking the pros and cons of developments. This expert team will only include the key members from the healthcare department – administration/registration, case management, patient financial services, nursing, health information management (HIM), physicians, information technology (IT), finance, and compliance.
Implement the Management Process
What's the benefit if you lose the track of insurance claim denials? In return, the healthcare organization will face diminished revenue, with the fluctuation in rates giving an array of serious problems for the administration. Therefore, the implementation of a claim denial management process that too with HIPAA-accredited tools and techniques will track the claims accurately.
As we looked at the practices to restrict claim denials, the question arises of the generation of the revenue! But increasing healthcare revenue in this modern age is somewhat competitive. How will you evaluate which areas need improvement to avoid claim denials and increase revenue? How will you practice and utilize those necessary tools for improvement?
Side away such burdens, given below are some of the tactics that can be best to increase your organization's revenue:
Practice online presence by creating social media profile of your healthcare organization. This will derive more patient connections and will increase visibility. And, it is said, "Online is the only solution".
Hire an insurance planning company to reevaluate the collection strategy and make changes in the billing system as and when necessary.
Don't let your staff suffer pressure. Keep a regular check with them through constant meetings and keep them motivated for upcoming actions. This will help you boost the revenue cycle.
Formulate a better appointment schedule. Try to inculcate an online system that will help the patient to book an appointment and avoid waiting for long hours in the clinics.
Though it's not a 1-day thing to avoid medical claim denials and increase revenue, it requires a constant flow of monitoring to ensure a successful healthcare system. It's not feasible too to get both the tasks done altogether, you have to apply a strategic approach either a practice or a tool.
Are you a billing director, manager, supervisor, or coder? Then, grab more effective ways to Avoid Medical Claim Denials and Increase Revenue and seek common reasons for denial, train staff for internal processes, and implement communication. Break down the problems and prevent your healthcare organization for the future.