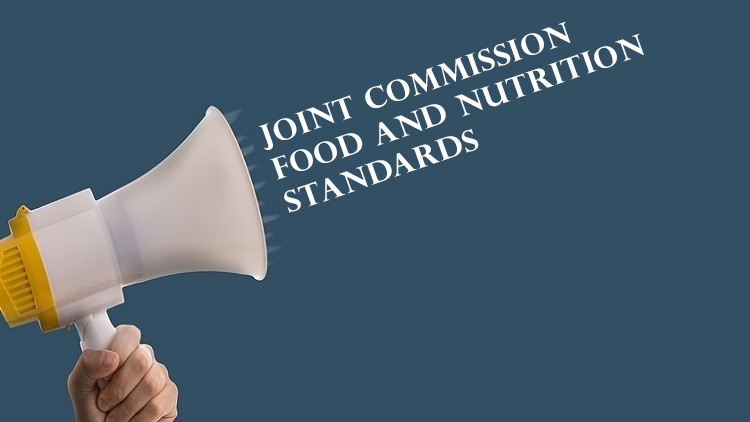 Gear up for new Joint Commission Standards on food and nutrition services 2021! The TJC has been popping up with food and nutrition standards regularly and this time it has come up with food and nutrition standards with a focus on Dietary and Nutrition Services 2021.
CMS has made 3 changes in dietary guidelines lately and has rather reworked over all the dietary guidelines. As you get along with dietary and nutrition services 2021, you must know that TJC has a provision of care chapter in the standards and that it is largely associated with dietary and The Joint Commission dietary tracer information!
Are we speeding up a little? Well, fasten your seatbelts for we will be touring over a quick discussion on TJC tracer and food storage on patient units and a couple of more topics in this blog.
What's a Joint Commission tracer?
We all know what a tracer is yet let us recapitulate the terminology for a better understanding.
Now TJC introduced this tracer methodology back in 2004 with a focus on a better patient care process at the point of care. This comes with a big advantage for the surveyors as the surveyors get and chance to observe care in various settings with patients having different levels of complexities, their duration of stay, and the services they received.
Now this tracer technique paves a way for the surveyors to regulate the consistent provision of proper and safe access to care, treatment, and services. This very technique gives a view of communication throughout the continuum of care and at discharge or transfer to another level of care be it home or some other kind of facility.
Now, what's up with dietary services and the tracer?
The focus of the Dietary Tracer is twofold. Primarily, it is inclusive of the clinical aspect of patients taking appropriate diets on the basis of their nutritional needs. Secondly, it includes the safe storage and preparation of patient food.
The Dietary Tracer includes competency of Dietary Services staff along with credentials. The tracer also includes the standards from the Environment of Care, infection control, and Life Safety chapters.
The dietary services tracer is segregated into two:
Clinical aspect: If we look at the clinical aspect, the proper diets that the patients receive care based on nutritional needs of the patients.
Safe storage and preparation: The other aspect deals with the safe storage and preparation of food.
Now you may ask about the things that come under dietary services:
Two important components are included in dietary services:
Clinical: Clinical surveyor regulates one component of the dietary tracer. It shortlists a patient who has advised a special diet and regulates a tracer based on the same.
What does the surveyor evaluate?
Whether there are written policies as well as procedures for dietary services?
Is the facility meeting the nutritional requirement of the patient based on an assessment?
How's the physical environment where the food is prepared and stored by an organization?
How's the staffing as well as competencies for foodservice and dietary staff when it comes to human resources?
Life safety component: The life surveyor has given the task of evaluating the kitchen's compliance with Environment of Care and National Fire Protection Association Life Safety requirements.
What else is included in the review?
Sprinkler heads
Deep fat fryers
Fire suppression systems
Eyewash stations
Hood systems
Fire evacuation and relocation plans
What are the other topics that you must keep in mind covered in tracer activity?
Care planning and Assessment
Instructions by qualified staff
Identification and nutrition risk
Nutrition screening criteria
The different time frames for assessment of nutrition and re-evaluation
Food Consumption Measurement
The special requirements for certain sections such as NPO, those on vents, in isolation, getting hyperalimentation
What to do if the patient refuses meals?
Discharge education and referrals
Communications between dieticians and food services
What topics does TJC provision of care standards associated with the dietary cover?
Nutritional Screen and time frame for screens
Food and nutrition and therapeutic diet manual
Who is responsible for food and nutrition services?
Proper temperature, hygiene, sanitation of food and nutrition
Steps to follow in case of refusal for intake of food by the patient
Accommodation of special diets
Inclusion of ethnic food and nutrition preferences
Food and nutrition storage concerns
Educating patients on nutritional diets, supplements and more
Isn't the blog helpful, hope it served the best of your knowledge! Also, we have an amazing Food and Nutrition Webinar 2021 lined up for you that you can register for at any time at your convenience!
Have a good day ahead!