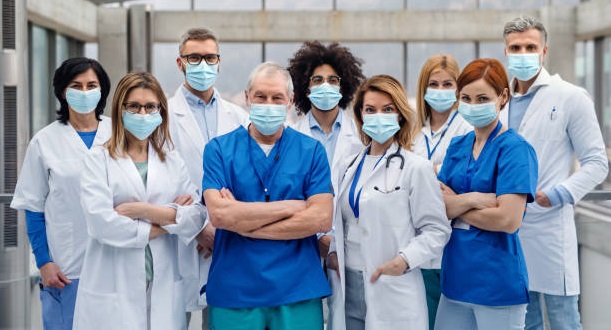 It's 2022 and time for all the Critical Access Hospitals to stay abreast of the latest changes and maintain compliance. The last changes in the CAH manual were devoid of the tag numbers that included interpretive guidelines or survey procedures. Well, here comes another informative update and keeping all the professionals associated with CAH covered.
Compliance updates for 2022 include the CMS regulations as the backbone for compliance. Recapitulating the many changes made in 2020, the updates addressed QAPI, infection control worksheets, policy review frames, credentialing of the dietician, antibiotic stewardship program, swing bed changes, and more. You also need to well-verse with the all-new 25 tag number changes made in the area of infection prevention and control as well as antibiotic stewardship program with an addition of 10 new tag numbers in QAPI.
Considering the all-new Critical Access Hospital Compliance 2022 updates, if you are the board member, you must sign a written agreement for rendering telemedicine services, yes CMS has laid it down well in its requirements.
Also, there are 3 CMS worksheets that you as a Critical Access Hospital or a CAH can use as a self-evaluation tool to stay compliant. Besides this, are you aware of rather do you have access to a complete list of emergency drugs and equipment by CMS? The list MUST BE WITH you! Also, you must comply with all new EMTALA requirements. The governing body has also maintained that the length of stay should not exceed 96 hours on yearly basis.
Critical Access Hospital Compliance 2022 series also highlights the changes made in the Construction and maintenance physical environment, disposal of trash, the inclusion of life safety plans from calamities like fire, fire inspections, and more. Do you have a well-chalked-out emergency plan and a communication plan? What about the training and testing? What does appendix Z include for now? The latest Critical Access Hospital Compliance 2022 Series also covers important updates related to dietary and nutrition services, what are the new dietary policies? Are you meeting the patient's needs and following the well-recognized dietary practices?
There have also been some changes in storage and management of CDC vaccine, infection control, and antibiotic stewardship requirements, the core elements of CDC, documentation, what are the roles and responsibilities of infection prevention, and more. Some changes in nursing include updates in leadership duties, nursing care plans, high alert drugs, IV medications, verbal orders, medication timings, and much more. What about the lab services? Are you meeting the CLIA standards? What about the scope of services?
Lastly, this Critical Access Hospital Compliance 2022 Series also enlightens you about the current updates made in radiology- including services, staff, and required policies. Also, there are some changes made in visitation policies and procedure requirements, the role of the person in assistance or support person, education and training to your staff, and more.
Are you assessing medical records timely? What does a medical record include? What are the changes made to discharge summaries? What about the release and retention of medical records?
This Critical Access Hospital Compliance 2022 Series will help you stay updated with every little and important change that is crucial for your facility and hospital staff to maintain compliance.