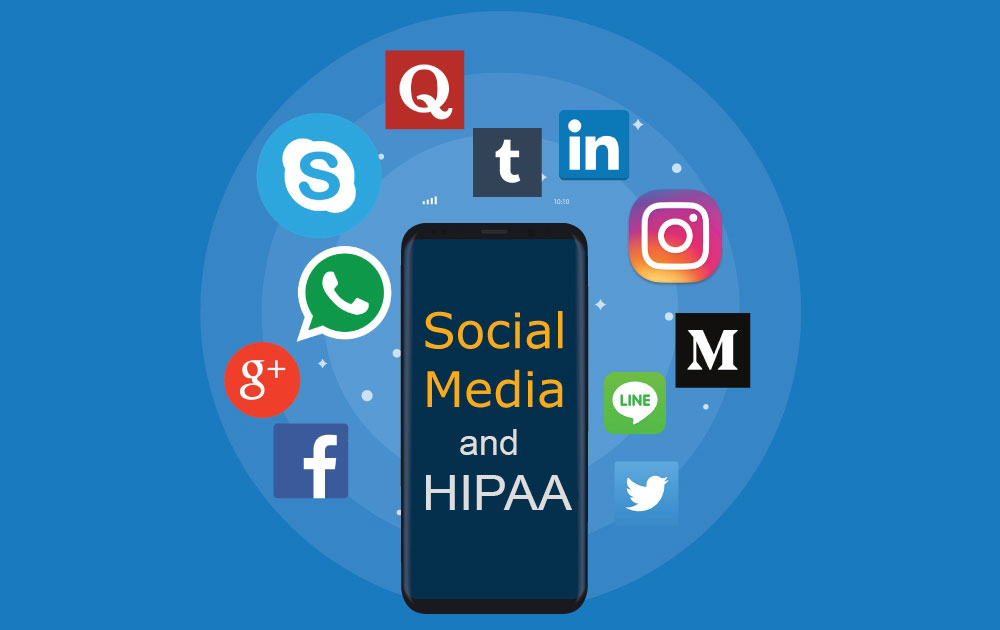 HIPAA came into existence long before social media appeared on the scenes of digitalization. Yet, HIPAA isn't unaware of the security measures that need to be taken to ensure the safety of both the patient and the hospital facilities.
However, there is no denying the plenty of offerings or the benefits that social media offers to the world in general and the healthcare setting in particular. It facilitates easy communication of important information is it about existing services or new ones. Healthcare service providers through social media platforms can engage with several patients, they can spread about their facilities and services to a larger public than they do through traditional media. Well, this sounds like good news, isn't it? But alas, every coin has two sides, and history has been witnessed! There lies a great danger to HIPAA social media violations and therefore HIPAA has all planned through its safety measures and standards already!
Healthcare service providers must follow HIPAA privacy rules to avoid any HIPAA social media violations. As per the HIPAA privacy rule hospitals cannot disclose personal health information (PHI) on social media platforms without the explicit consent of the patients themselves. Even the slightest display of a text or a message even an image revealing the identity of the patient can result in non-compliance with HIPAA. On the contrary, if a patient has given his or her consent to use his picture, text, or message on a social media platform in writing, you can use the PHI only and only for the purpose mentioned in the written consent, anything exceeding that will again result in HIPAA social media violations.
You can also use social media platforms to inform, be aware, and educate people about healthcare research, healthcare tips, any healthcare events, or bios of your working professionals but not PHIs of patients especially without consent. Also, do keep in mind that even if you share the PHI of patients
Another specific requirement of HIPAA for hospitals and healthcare settings regarding social media platforms is that you should train your staff on HIPAA social media rules lest unawareness of the same amongst your healthcare staff can lead to negligence of HIPAA rules and an increase in chances of violations. Therefore, you must train your staff about HIPAA social media violations before they join your facility.
Some common HIPAA social media violations occur frequently and you must be aware of them. Take a look:
Sharing of images and videos of patients with their written consent/permission
Gossiping about patients
Sharing any information that leads to the identification of the patient
Sharing of images taken inside a healthcare setting in which patients or PHI are visible
Now that you are well aware of the common HIPAA social media violations and practices, it will be easier for you to keep precautions in mind and train your medical staff accordingly.
You must also know about the general or basic HIPAA social media guidelines, take a look-
Develop explicit social media policies and make sure all staff understands how HIPAA applies to social media sites.
Include instruction to all employees on the right use of social media responsibly, and perform annual refresher training sessions in your HIPAA social media training
Cite examples of what is and is not appropriate for better comprehension when training your staff
Inform employees of the potential consequences of violating HIPAA on social media, including license revocation, termination, and criminal fines.
Ensure that your compliance department approves any new social networking site uses.
Every year, review and update your social media rules.
Develop standards and processes for using social media for marketing, including standardizing how social media accounts are used for marketing.
To sum up, maintain that no PHI is leaked when using social media platforms and that you train your staff thoroughly about HIPAA social media violations to avoid noncompliance.